When the best travel mementos are those that you make yourself
With more than a thousand acres of sprawling wildlands behind the winery chateau, it's no surprise that Jordan Winery's staff is always trying to incorporate natural elements from the estate into the overall aesthetic of its culinary-centered hospitality.
Director of Hospitality and Events Nitsa Knoll builds centerpieces around Magnolia leaves, oak tree moss, olive branches and other natural items she forages from the estate. Her husband, Executive Chef Todd Knoll, adds herbs or wild fennel to sea salts offered as takeaway gifts at the end of a dinner party. The simplicity is simultaneously elegant and fun.
The Knolls also apply the same strategies when they go on vacations. For this dynamic duo, souvenirs from an epic island vacation or a roadtrip getaway aren't things they can buy in a store. Instead, the best mementos are treasures or keepsakes from the trip—a dried flower, a jar of sea salt, the cork from a fabulous bottle of wine.
Here are three of their favorite homemade travel souvenirs with tips for how to make your own.
"We're always trying to bring little pieces of our adventures home with us," Nitsa says. "It's a great way to remember where we've been and enjoy the past while incorporating it into the present."
When it comes to floral design, Nitsa never really takes a break from her work.
"I love creating wreaths and flower crowns, whether at work or on vacation," Nitsa says. "It's one of those creative outlets I find very relaxing, and the final product is something I can share with family at the dinner table during a vacation or give as a gift to kids we meet at the farmer's market or the beach."
One creative project she and her son do together during holidays is make wreaths from tree branches that are native to the area they are visiting. "I enjoy using Manzanita, oak and any pine varietal for wreath making, though cedar and seeded eucalyptus are my favorites," Nitsa says. "We make the wreaths to enjoy at our Airbnb, and we often leave them behind for others to enjoy." Wreaths can be large enough to hang on a door or fit nicely on someone's head, or small enough to grace a place setting on the dinner table. Slipping a wire wreath frame into her luggage makes the craft project even easier during a trip.
She travels with a small bag that holds all of her floral design tools (See "Travel Essentials"). It weighs about a pound (excluding an optional flower press and wire wreath frame) and fits easily into a suitcase, which must be checked due to security regulations.
To capture the beauty of freshly picked wildflowers, Nitsa often travels with a flower press. "I love bringing the press on road trips. It's the same size as a small book, so it's easy to pack in my bag." After picking the flowers, she places a few in between each page of the press "book." Her how-to video at winecountrytable.com shows how easy pressing wildflowers can be with a press (about $75 for a fancy one on Amazon).
Pressed flowers can be glued on blank note cards to make stationery for thank you notes or homemade travel postcards. Nitsa has been known to create floral art and gift it to locals she meets during her travels. But, not before snapping a photo to preserve the memory on Instagram @nitsaknoll. The colorful plants can also be placed in picture frames and hung on the wall as an artistic memory of a special trip.
"I discourage travel by air with live products," she says. "If you're wondering about what you can and can't do in terms of taking things home, it always pays to call the airline. The last thing you want is to get to the airport only to be told you can't bring your souvenirs on board."
Todd gets more sophisticated with some of his takeaway souvenirs—in many cases, he'll cook them before the trip home.
Take sea salt, for instance. When Todd visits an exotic or faraway locale with ocean access, he'll make his own salt. During a kayak or boating excursion, he'll bring a few empty jugs and go through the paces of collecting water.
Back at his hotel or Airbnb, where there is always a kitchen or site for a small outdoor fire (the preferred method for salt making), he will strain and slowly simmer the seawater down by half in whatever stainless steel container he can find. He always keeps a cheesecloth in his suitcase for straining particles out of ocean water, though a coffee filter can be used in a pinch.
If time and weather allow, the remaining evaporation occurs outdoors under the sun until only salt crystals remain. Here, the cheesecloth doubles as a net, draped over the salt water pan to ensure no airborne particles contaminate the batch. Throughout the process, Todd recommends harvesting the fleur de sel— the salt that forms as a thin, delicate crust on the surface of seawater as it evaporates.
"They are the jewels of the salt making process,"
Todd says. He then collects the dried salt, packs it into tiny containers and brings it home like any other carry-on item.
At the winery, he keeps some of the salt in the Jordan spice rack and also makes small vials to give to friends.
Todd also may forage for conifer buds, which can be ground into the sea salts; citrus zest and classic herbs, such as rosemary and thyme, can also be dehydrated and incorporated into the homemade sea salt for a pop of color and flavor.
Wherever the Knolls go, however they spend their time away from wine country, they always bring a little piece of their adventure home.
"The best mementos are those that are either collected or created"
"Our family agrees that the best mementos are those that are either collected or created, there is something special about the collection of salt, and it captures something unique, a mémoire," Knoll says. "It is as distinct as any terroir captured in a bottle."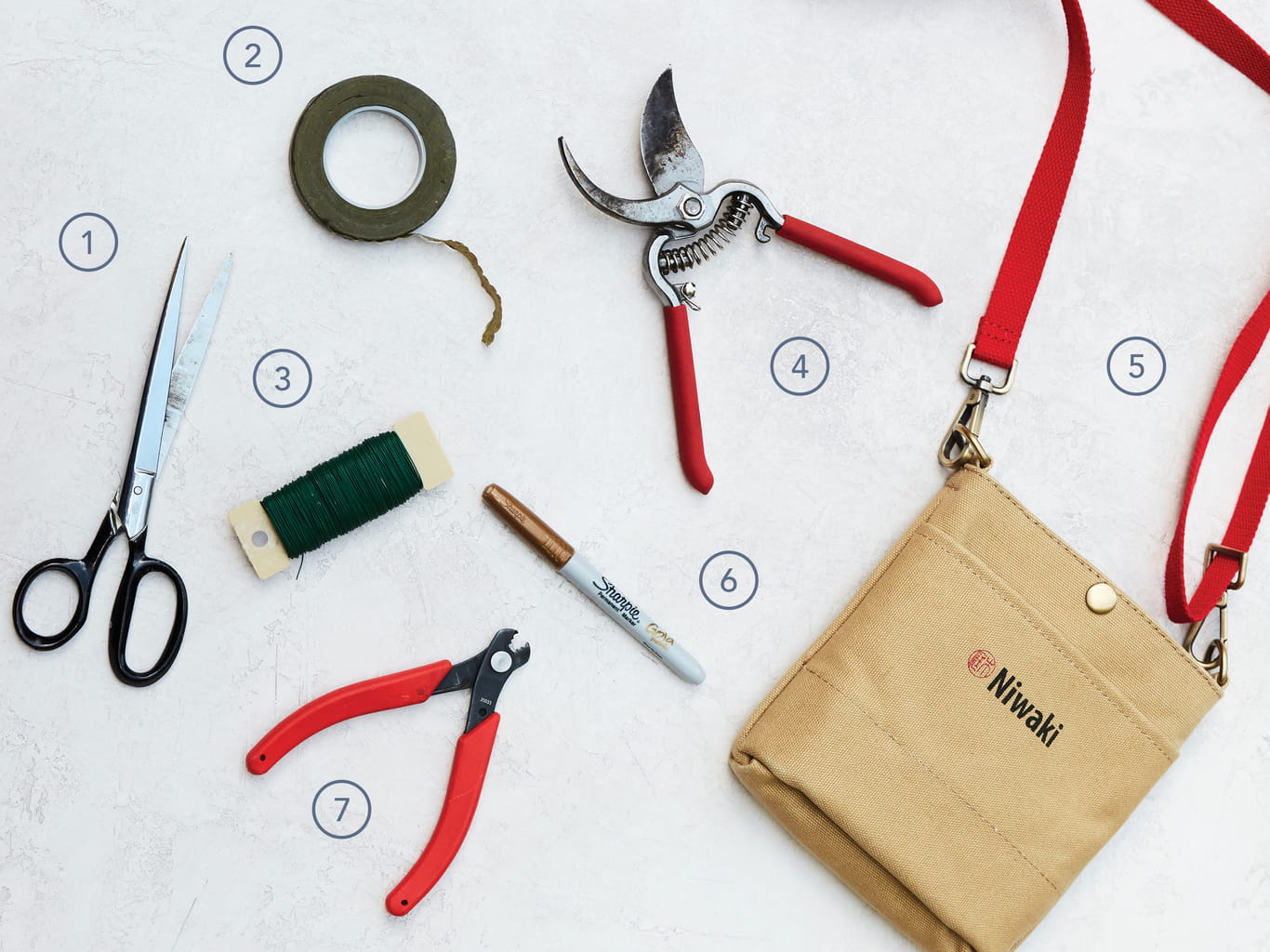 Flower Lover's Travel Essentials
A floral designer's mind is constantly creating— even on vacation. Nitsa Knoll, director of hospitality and events at Jordan, designs the floral arrangements and tablescapes for the winery. Here's her list of seven travel essentials for those who love plants and flowers.