At Jordan, we believe that the totality of the dining experience is always greater than the sum of its parts. Every great dinner party includes some essential ingredients, like a table runner made of fresh flowers, a dimly lit chandelier, lively conversation, and your favorite china and crystal glasses ready to be filled with delicious food and elegant wines.
The same goes for a beautifully prepared salad or entrée. Local ingredients are a given here—we grow the food we serve or source it from local farms. But, ingredients are taking on a deeper meaning for chefs, such as Todd Knoll at Jordan. Lesser-known vegetables and herbs grown from heirloom seeds bring more than flavor to the plate. They tell a story.
In this edition of Wine Country Table, we celebrate some of our favorite ingredients for an unforgettable meal, whether they come from our garden or are farmed for us locally. These ingredients are just a small snapshot of the diversity you'll find rooted in the concept of "locally grown" in Sonoma County. Once you've learned the story behind Merlot lettuce and suncrest peaches, you might be Googling "where to buy" next.
With so many inspiring ingredients in the kitchen, the Jordan culinary staff is busy preparing for guests who will be dining at Jordan, thanks to Jordan Estate Rewards. This unique loyalty program allows customers to accrue points for access to exclusive food and wine experiences and luxury lodging at the Jordan Estate.
Every great meal is heightened when paired perfectly with a bottle of wine. Our chef shares his favorite herbs and spices to add to recipes to make them sing with cabernet sauvignon. Give his tricks a try with the newly released 2016 Jordan Cabernet Sauvignon, an ideal vintage to mark the 40th anniversary of Jordan's inaugural 1976.
The most important ingredient in any business, however, is the people. Jordan could not be the successful brand it is without the dedication of so many tenured employees, including Rob Davis, who served as our winemaker for four decades and retired at the end of his 43rd growing season. His protégé, Maggie Kruse, continues the Jordan winemaking legacy of balance and elegance while bringing a fresh eye and continuing commitment to our house style. At age 36, she already has 14 vintages at Jordan under her belt.
You're always welcome at our table. Thank you for pouring Jordan at yours.
Explore Jordan's Wine Country Table magazine, featuring in-depth stories from our chef and winemaker, as well as recipes, Jordan Estate Rewards winery loyalty program experiences and much more.
Since the creation of this magazine 14 years ago, I've been reading welcome letters written by John Jordan and Winemaker Rob Davis. Now, the time has come for me to pen my first.
While I've been a member of the winemaking team at Jordan since 2006, the 2019 vintage marks my first harvest as winemaker. My career at Jordan began soon after John Jordan took over the winery from his parents, when Rob hired me as an enologist, and he mentored me through three promotions over 14 vintages. I have been fortunate to experience the many winemaking changes that John supported in order to improve the quality of our wines, from sourcing the best grapes from top growers to fine-tuning our barrel selections. As our grape quality vastly improved, our oak regime had to make certain adjustments to elevate that gorgeous fruit. I feel blessed to have started at Jordan when I did, so that I can appreciate both the changes we have made and the commitment that John has to supporting the winemaking team in our quest to make every vintage better than the last.
The 2019 vintage is packed full of some of the most incredible fruit I've ever tasted, as noted in my vintage report. Meticulous vineyard decisions led to intensely rich fruit flavors, making my inaugural vintage at the helm a rather easy one. When the fruit tastes as great as it did in 2019, the wines practically make themselves. We harvested our last grapes on October 17, the week before the Kincade Fire swept through rural, forested areas of Sonoma County, putting many of our growers in a dangerous position. I am so grateful that our entire family of growers is safe, and only a few suffered loss of structures on their properties. When you come visit us, you will see that our community is doing great and thriving.
As we tuck away the 2019 Cabernet Sauvignon into French oak barrels for a 12-month slumber, we celebrate with a glass of the 2016 Cabernet Sauvignon, our newest release. The 2016 is a delicious wine with beautiful black cherry and fig aromas, and it is already smooth and approachable, but has the silky tannin backbone that will age gracefully for many years to come. We also release the 2014 Cabernet Sauvignon in magnum this spring. I personally believe that the 2014 is one of the most age-worthy wines we have made in the last 20 years. The increased tannin combined with a larger vessel make this a wine that will live for a very long time. The winemaking team is also excited about the release of the 2018 Chardonnay. 2018 was a fantastic vintage, packed with bright Fuji apple and citrus blossom aromas, combined with delicious citrus flavors and mouthwatering acidity. Read all about these New Releases.
I hope to enjoy these wines with you at regional tastings this spring or perhaps at the winery during one of our culinary events.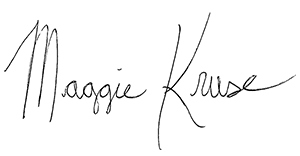 @finefoodiephilanthropist