Jordan planted 9,352 cabernet sauvignon grapevines at its six-acre Chateau Block vineyard in 2018. It is the first time in Jordan history that vines have been planted adjacent to the winery. Explore our Tours & Tastings for a new seasonal experience hosted at this vineyard.
Jordan received Celebrated Living's 2018 Platinum List Award for Best Vineyard Experience for the second consecutive year.
Winemaker Rob Davis was named one of the Top 100 Most Influential People in the U.S. Wine Industry by Intowine.com in 2018.
John Jordan was named 2018 Honorary Firefighter of the Year by the Northern Sonoma County Firefighters for the John Jordan Foundation's support of vital firefighting programs in the region.
Jordan Cuvée by Champagne AR Lenoble
For the very first time, Champagne AR Lenoble is releasing its non-vintage brut made with reserve wines that were aged in magnums under natural cork. This is the result of a very long evolutionary process that started in 2010, and this year's offering of the Jordan Cuvée by Champagne AR Lenoble was produced with this same high percentage of magnum reserve wines. View "Other Indulgences" for details.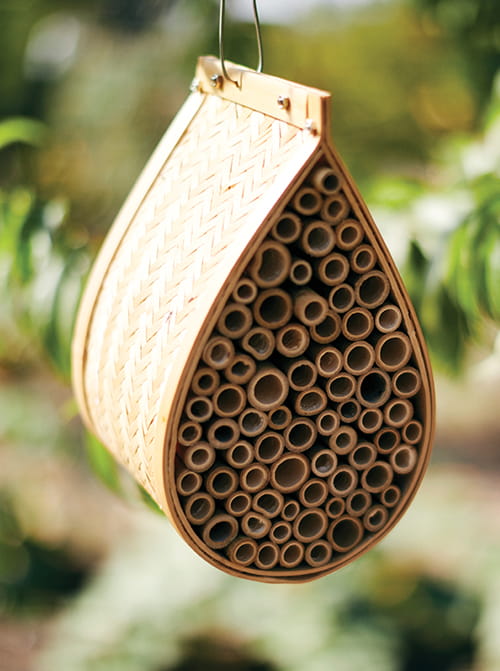 After the completion of the Jordan apiary for honey bees, attention turned to adding housing in the garden for native mason bees—key pollinators. See these unusual beehives on the Jordan Estate Tour & Tasting and Jordan Vineyard Hikes.

A North Carolina craftsman collaborated with Jordan Executive Chef Todd Knoll to build special bento boxes for the Estate Tour & Tasting menu. Made of yellow pine, only 100 bentos were produced. A limited number are available for purchase for $115. See the "Chateau Boutique" for details.

André: The Voice of Wine film premiered in late 2018, featuring Jordan's winemaker and his recounts of how the late André Tchelistcheff shaped both the California wine industry and the future of Jordan. Winemaker Rob Davis will host a film screening at the Raven Film Center in Healdsburg on June 8. Visit jordanwinery.com/events for details.

Wine & Spirits magazine's annual Restaurant Poll named Jordan #2 on its Top 50 Most Popular Wines in America's Top Restaurants.

Jordan has been inducted into the TripAdvisor Hall of Fame after receiving its sixth consecutive TripAdvisor Certificate of Excellence Award in 2018.
A Chance to Picnic at Jordan Estate (Finally)
One of the most asked questions by Jordan visitors is "Do you allow picnics?" This summer, travelers are finally getting a chance to experience the latter with the Picnic Day at Jordan.
This experience, hosted June 15 and August 9, will be a wine country picnic like no other. Guests will sip on Champagne while walking through the winery's newest hillside vineyard. Jordan's new open-air butler's pantry will be a focal feature of the lunch, as guests watch the Jordan culinary staff add the finishing touches to picnic chic provisions. Travelers grab a picnic basket and fill it with an array of homemade gourmet foods, such as pork rillettes, salumi, vegetable terrine and pickled vegetables, as well as citrus-marinated olives and artisan cheeses.
Several spots on the winery lawn await guests for this al fresco lunch: in the shade of the chateau, by a tree or under the sun. Blankets for lawn seating will also be provided for the experience. A bottle of 2017 Jordan Chardonnay is included with each purchase of two picnic lunches, and tastes of Jordan Cabernet Sauvignon will be available at the terrace bar. Tickets go on sale in May at jordanwinery.com/events
Now Seating Private Tables
The redesign of the Jordan dining room created an opportunity to reimagine some of the private tasting experiences for Jordan Estate Rewards members. Private Tastings are now offered as Private Tables.
Private Tables give Gold and Platinum members of Jordan's loyalty program the opportunity to book their own private table for one of three wine tasting experiences, two different lunches or a formal dinner. Silver members can enjoy all three private tastings, each with a different theme. These experiences are hosted in the formal dining room or on the winery terrace, depending on the season.
Bastille Day Dinner Moves to Sunday Brunch
What does a French-inspired winery do when France's Independence Day falls on a Sunday? For Jordan Winery, the decision was simple: turn its annual Bastille Day Dinner into a Sunday brunch celebration. Before joining Jordan, husband-wife team Todd and Nitsa Knoll both worked at the Ritz-Carlton in San Francisco, preparing the luxury hotel's renowned brunch.
This new Healdsburg event in July is one of the few opportunities in wine country to indulge in a lavish Sunday brunch, from the copious glasses of Jordan Cuvée by Champagne AR Lenoble and the blinis topped with Jordan Chef's Reserve Caviar by Tsar Nicoulai, to the buffet station filled with smoked salmon, eggs benedict and other breakfast favorites. Guests dine al fresco on the winery terrace, surrounded by the tastes and sounds of France, as hosts pour 2017 Jordan Chardonnay, 2015 Jordan Cabernet Sauvignon and the 2013 Jordan Cabernet Sauvignon out of magnum. Tickets go on sale this summer at jordanwinery.com/events
New Release Tasting Debuts
The official release of the first Jordan Cabernet Sauvignon aged exclusively in French oak barrels is certainly reason to celebrate. That's why Jordan is hosting its first New Release Tasting to unveil all three of its annual spring releases: 2015 Jordan Cabernet Sauvignon, 2013 Jordan Cabernet Sauvignon in magnum and the 2017 Jordan Chardonnay.
Hosted on May 18, 2019, this walk-around tasting showcases each new release alongside a delicious food pairing created by Jordan's culinary staff. Winemaker Rob Davis will be signing bottles of this historic release, and his staff will also lead an interactive sensory station exploring the differences between American and French oak in cabernet winemaking.
Event tickets are only available through the 2015 Jordan Cabernet Sauvignon pre-release offer. Each case purchase of the 2015 Jordan Cabernet Sauvignon includes shipping and two tickets to the New Release Tasting. Limit three cases. Tickets are available until sold out.
Come for the Wine,
Stay for the Suites
The ultimate way to experience wine country is waking up at a vineyard, and Jordan Winery is making overnight stays more accessible to its most loyal customers.
The winery revamped its point levels for lodging rewards in 2019, offering Gold and Platinum members off-season pricing on overnight stays for nine months out of the year—both weekdays and weekends.
Off-Season Overnight Stays (November-July) begin at $150 per night plus 5,000 points, and Harvest Overnight Stays (August-September-October) begin at $150 per night plus 10,000 points. Book your stay.